AOC TOURAINE Sauvignon Blanc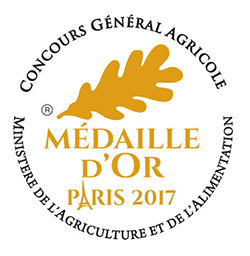 WINE MAKING
Classic vinification at a controlled temperature and matured on lees.
CHARACTER
Bright yellow in colour, revealing a nose of citrus fruits and very ripe fruit.
Subtle and delicate on the palate.
FOOD/WINE PAIRING
This wine will go well with seafood, grilled or smoked fish, fish in sauce as well as a roast poultry.
A clay-with-flints soil
12% AlcVol -50Hl/Ha
Store 2 years.
Visit the vineyard and come
Discover our wines !
Located in the heart of the Chateaux of the Loire, near Chenonceau, cellar Antoine Simoneau offers direct sale featuring a tasting. Touraine Sauvignon Blanc is the specialty, but you will also find traditional methods, Gamay, Pinot Noir, Cabernet Franc, and côt Loire rosé …
CONTACT
00 33 (0)2 54 71 36 14
21 rue des Vignes,
41400 St Georges-sur-Cher
France
OPENING HOURS
From tuesday to saturday 
In the morning from 9h-12h 
And the afternoon from 14h-18h
SOCIAL NETWORK
Instagram
Facebook
Twitter
CONTACT
00 33 (0)2 54 71 36 14
21 rue des Vignes,
41400 St Georges-sur-Cher
France
OPENING HOURS
From tuesday to saturday 
In the morning from 9h-12h 
And the afternoon from 14h-18h
SOCIAL NETWORK
Instagram
Facebook
Twitter